Honors Student Ryan Dubois Featured in Cal Poly News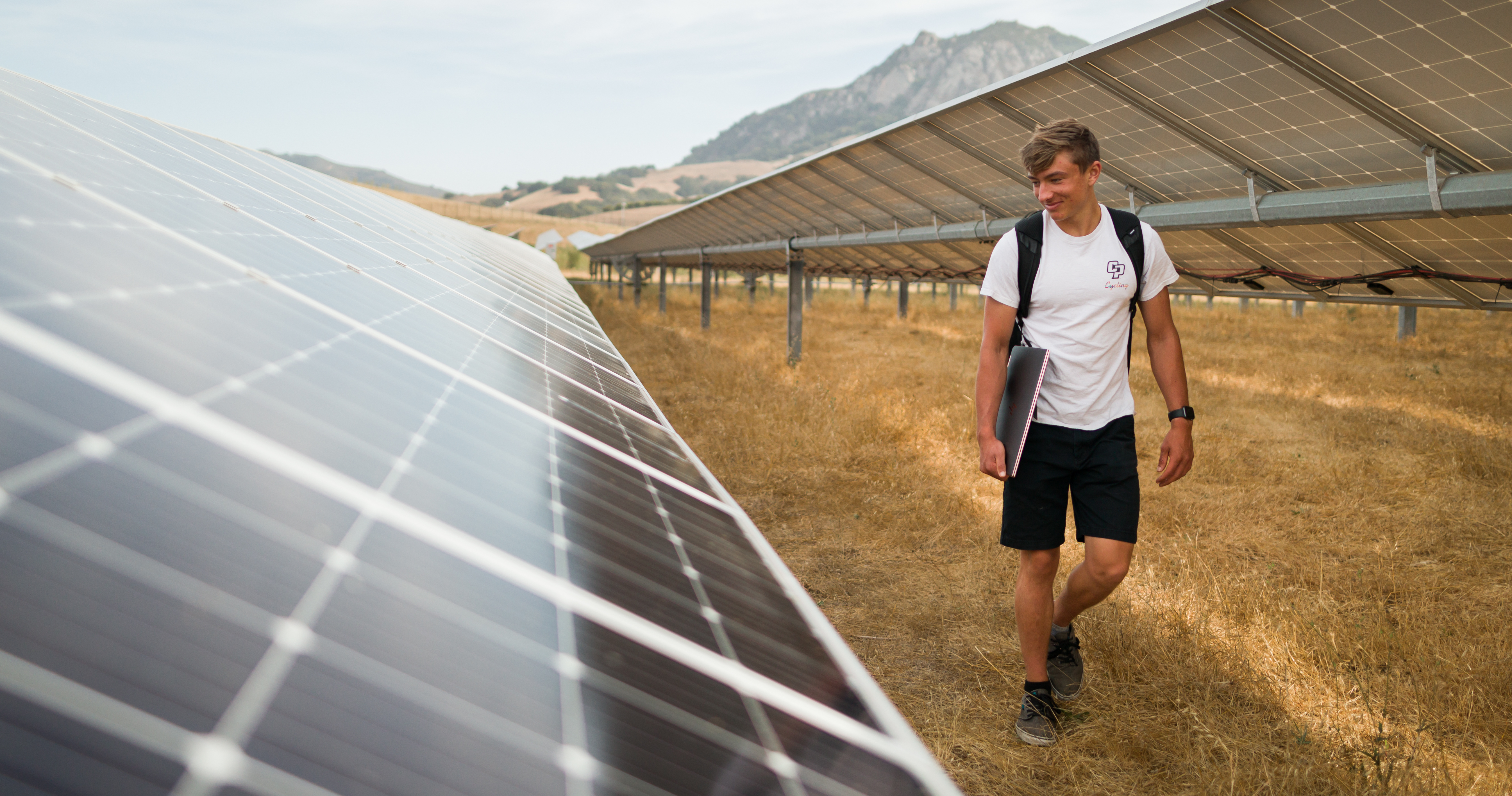 Dubois conducts research at the Gold Tree solar field on Cal Poly's campus. Photo by Joe P. Johnston.
The collaborative research of Honors student Ryan Dubois was recently featured in a "California Impact" article for Cal Poly News. Focused on predicting solar power output, Dubois and his team hope to learn how to generate more power through the Gold Tree solar field on campus. The research is a part of the College of Engineering's Summer Undergraduate Research Program (SURP), which allows students to work with faculty and industry partners to conduct important research. Read the full article here.
Related Content